Details
50,500 SF
6 stories
28 apartments
National Register/Chicago Landmark
LEED Gold Certified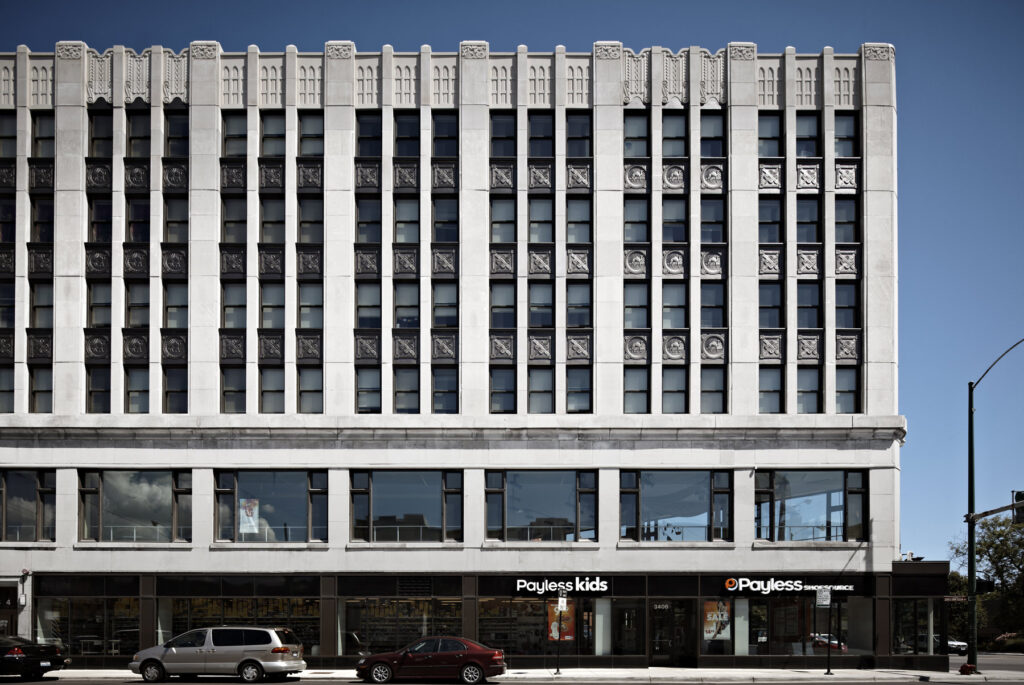 HPA transformed the historic Sachs Building, a circa 1929 Art Deco style flatiron building, into a mixed-use development with a community arts center, 7,000 SF of retail space and 28 affordable housing units earmarked for artists.
The Sachs Building was lovingly restored, with painstaking effort made to repair its unique ornament and restore lost historical elements. Exterior preservation involved repairing limestone cladding, recreating the parapet from historic photos, and restoring the iconic camel-motif exterior panels and lobby floor tiles that referenced the building's history as the Hump Hair Pin Manufacturing Company's store and office.
The LEED Gold building was modernized with advanced sustainable features to maximize energy efficiency and mitigate dramatic fluctuations in utility costs. Ground-source heat pump wells, a high-efficiency building envelope, and 10 solar panels for domestic hot water contribute to maximum energy efficiency.
AIA Illinois – Crombie Taylor Award, Citation of Merit
Commission on Chicago Landmarks, Chicago Landmark Award – Preservation Excellence: Award for Rehabilitation